As people get older, they develop more illnesses. As a result, "the elderly" are a group of people who are more likely to use drugs than others. They also have the option of taking a variety of medications at the same time. Another thing to be take seriously is "drug-drug interactions." Changes in various systems, also results in the absorption and elimination of the drug for the elderly. The drug interaction may not be as effective as it was when they were younger. Furthermore, problems added that may happen unintentionally, such as reading the wrong drug label or not reading the entire label. This is caused by the elderly's deterioration of vision, so it is important to pay attention to their medication.


Medicines that the elderly take on a regular basis
Medicines to treat medical conditions, such as blood pressure, blood sugar-lowering medications, lipid-lowering medications, and so on.

Sleeping pills, stress relievers, insomnia, difficulty sleeping, and waking up frequently at night are common in the elderly. As a result of the stress, the elderly is more likely to use this type of drug.

Muscle relaxants and pain relievers, the symptoms from organ deterioration that aches, and pains or weight gained. As a result, the medication for pain relievers have been prescribed. This can cause harm to the elderly as well.

Supplements and vitamins to nourish the elderly's body, as when people get old, we need to take more vitamins and supplements

Herbs, are plants that have medicinal properties. Herbal medicines play a bigger role these days. Because of the herbal medicines are preferred more by some patients. They avoid the chemical medicines used.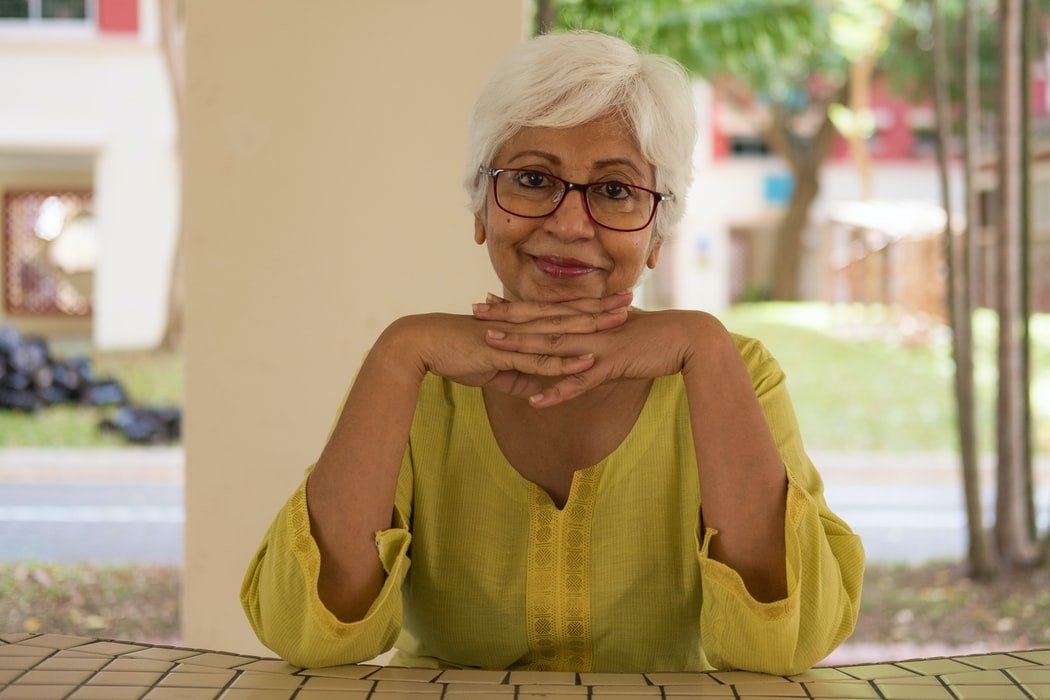 Factors causing side effects from drug use in the elderly

Taking multiple drugs at the same time can affect drugs interactions with each other. The patients who prescribed with high blood pressure and diabetes may be resulted ineffectively.

The effects of the drug and how the body reacts to its removal: This is because the elderly have a higher fat percentage and less water in their bodies. As a result, many drugs have stronger drug effects in the body, and drugs act longer than usual. The liver is also smaller. The blood supply has decreased. There is a good chance that there will be drug toxins. As kidney function degraded, the kidneys' ability to remove medication was reduced. Making it impossible for the drug to leave the body

Behavior and attitudes of older adults with drugs : Adults purchase medicine from drug stores rather than from the doctor's prescribed list. People with joint pain, particularly the elderly, commonly purchase medicines from drug stores and herbal bolus

Fail to visit their doctors on a frequent basis : Many elderly dislike going to the doctor because of both physical and mental limitations such as difficulty walking due to psychological discomfort, and a desire not to annoy the caregiver who is sending the patient to the hospital. Including financial restrictions such as inconvenient transportation, cost problem cause the lack of regular follow-up treatment from doctors. Caregivers also tend to not want to have trouble taking the patient to the doctor. Therefore it was often found that relatives came to obtain the same medicine without taking the patient to see the doctors themselves. Including social and economic constraints such as inconvenient transportation and a high cost of living, the lack of regular follow-up treatment from doctors is the cause. Caregivers also don't want to have any difficulties getting the patient to the doctor. As a result, relatives frequently came to the same doctor to obtain the same medicine. If the patient is not followed up on, these drugs may build up and become toxic unintentionally.

Collecting drugs : the elderly are more likely to have chronic illnesses and be on a variety of medications. Some patients may have kept the medication. Some patients may choose to take medicine from the accumulated supply if they becomes ill. It's the type that used to eat. However, it's possible that the drug has expired or that there are new contraindications. Drug side effects are possible.
Foods and beverages that should not be consumed while taking medication
Oral medication is available in a variety of forms nowadays, including pre-meal pills, pills taken with meals, pills taken after meals, and pills taken on an empty stomach. So often, people ask, "What food and drink can I take with this drug?" Alternatively, there are drugs should be taken with any food. In order for the drug to be effective and effective in the treatment of the best, it must be ingested.
Alcohol : Alcohol acts as a sedative. If combined with sedative medications such as antihistamines, diabetes medications, anti-anxiety medications, and antidepressants. Depression, drowsiness, and a lack of concentration may occur more frequently than usual. It can even result in unconsciousness and a cessation of breathing if it is severe. When alcohol is combined with paracetamol, it is also toxic to the liver. There is a possibility of acute liver failure. Alcohol can make the drug be absorbed faster but overdose can result in negative side effects. As a result, eating or drinking must be strictly avoided while taking the drug.
Tea, coffee, and energizing beverages or this category of beverages : If taken with drugs will stimulate the nervous system, such as bronchodilators used to treat asthma, it contains caffeine, an important neurotransmitter. The asthma medication will make it easier to breathe. To loosen the lung muscles, Getting ready to widen the air, but if taking with the medicine on the other hand, can have negative side effects: nervous symptoms, rapid heartbeat and the drugs become more or last longer if they are sensitive to various stimuli. It is best to avoid tea, coffee, and energy drinks, as well as drug use.
Milk, curd and mineral water, beverages or foods that contain milk: curd juice, mineral water often contain certain minerals and chemicals. Calcium interacts with the drugs taken, resulting in non-absorbable complexes. When a drug is not absorbed or is absorbed in a reduced amount, resulting in a reduction in treatment effectiveness. Tetracycline antibiotics and anti-quinolone drugs, including osteoporosis medications, should not be taken together. Bisphosphonates are a type of bisphosphonate. As a result, people taking the drug should avoid eating or drinking anything that contains milk, milk products, curd, mineral water, or calcium.
Fruit juices and soft drinks : Soft drinks have a high acidity level. Affect the drug's distribution and absorption causing some drugs to be absorbed at a higher or lower rate than usual. Fruit juices, particularly citrus juices such as orange juice, lemon juice, and grapefruit juice, influence the effectiveness of treatment (citrus family). contain enzyme inhibitors, which help change the way some drugs work, making them less effective and potentially causing more undesirable side effects. These kinds of drinks contain enzyme inhibitors, which help change the way some drugs work, making them less effective and potentially causing more undesirable side effects.
Fruits and vegetables, as well as the consumption of specific fruits and vegetables, as well as certain medications: Bananas, for example, may have negative consequences. If you take blood pressure medication, you should avoid bananas. Because bananas are high in potassium, people taking angiotensin-converting enzyme inhibitors or angiotensin receptor blockers should avoid them. When taking anticoagulants, green leafy vegetables should be avoided. Vitamin K is found in green leafy vegetables. This creates clotting. As a result, if you are on anticoagulants, you shouldn't eat these vegetables. The drug's action is hampered by vitamin K in vegetables. Resulting in a reduction in
There are also many foods and drinks that are prohibited to take with medication or must be careful when eating together. Therefore, when having to take medicine "Drinking water with medicine is the best" the efficacy of treatment. It will have no effect on the medication. If the patients drink enough water, the drug will dissolve more quickly. It increases absorption and reduces some of the drug's potential side effects.
The most important aspect of medication in the elderly is the use of drugs prescribed by the doctor (only). Those with underlying medical conditions should see their doctor on a regular basis. The patients should only take medications if they are necessary and not use medications that have passed their expiration date. Always consult a doctor or pharmacist before taking any medication. Before taking any medication, elderly patients should always consult with a doctor or pharmacist. This simple practice is now a shield against the dangers of drug use in the elderly.


Ladprao 101 Nursing Home Care Center is a facility that caters to the needs of both the elderly and their caregiver. With a team of professional medical personnel with more than 10 years of experience caring for the elderly, whether as a nurse or nutritionists, that can completely take care of the elderly you love, and a service that provides prescription medication for each elderly person, you will not have to worry about the dangers of drug use in the elderly.

At Ladprao 101 Nursing Home, you can rely on us when it comes to the elderly's all problems.
Reference :

- https://healthserv.net/631

- https://www.bumrungrad.com/th/medical-clinics-bangkok-thailand/geriatric/services/elderly-medicine-usage

- https://www.motherandcare.in.th/motherandcare-family-เตือนภัย-เครื่องดื่ม-ห้ามกินคู่กับยา